---
Kick-off for NorTrials Cardiovascular
Although the NorTrials Centre for Cardiovascular Diseases at Akershus University Hospital (Ahus) is already well underway with the organization of its own activities and the development of a national network for clinical trials, they decided to celebrate the establishment of the centre with an official opening on 14 December. Among those invited were representatives from the Cardiology Department, the management of the Medical Division, the Research and Innovation Department, the Communications Department and NorTrials Coordinating Unit.
Published 12/19/2022
Last updated 2/1/2023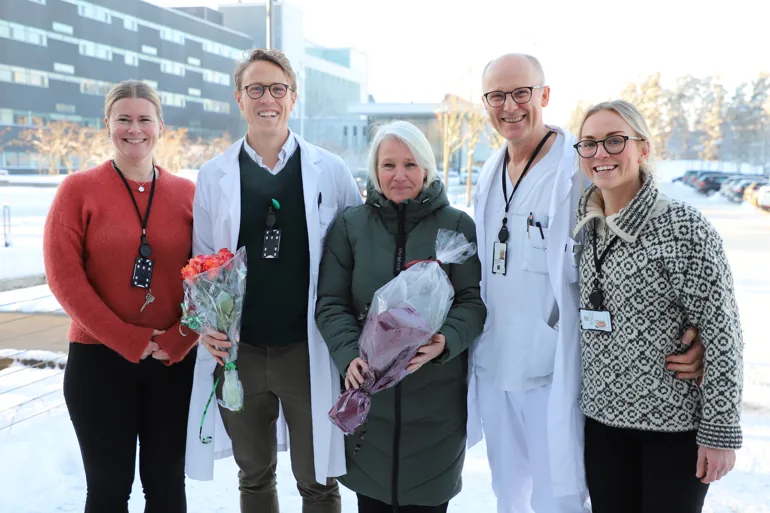 The Deputy CEO at Ahus, Jørn A. Limi, started the celebration by wishing good luck with the centre and the opportunities it offers. Signe Øien Fretland from NorTrials Coordinating Unit gave an overall presentation of the background and purpose of the NorTrials initiative.
Centre Lead Peder L. Myhre and Head of Section Henrik Schirmer talked about the organization of the centre, ongoing and planned studies and their plans to establish a national collaboration network for clinical trials on cardiovascular diseases. They have already noticed an increased interest from the industry since they were assigned NorTrials centre status.